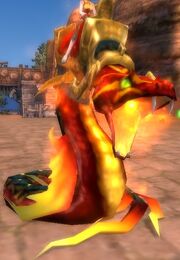 Significant events in the PWI schedule:
New Codes : Code
New Events
Edit
Those War Avatar items that keep showing up in your mailbox?. There's a good chance they expired the 20th of February, long before you got them-and they keep coming.
PWI Server Time
Edit
All times shown below are without Daylight Savings time. Hong Kong does not implement Daylight Savings Time, so when DST is implemented then, for example, a West Coast midnight would be 3 PM Hong Kong time instead of 4.
West Coast server midnight = GMT 8 AM, Hong Kong 4 PM, East Coast 3 AM
European server midnight = GMT 11 PM, Hong Kong 7 AM, West Coast 3 PM
East Coast server midnight = GMT 5 AM, Hong Kong 1 PM, West Coast 9 PM
All servers:
In Real Time
Edit
Cats.info shows Player Shop prices for each server, updated often. Link is translated by Google: server is in Russian but game icons are of course, a universal language:)
Main article: Code
Perennial codes (usable to send to one character once per week per account):

Jones Blessing Code: BLJLEqR6
O'Malley's Blessing Code: HpbELE6C

New Codes : Code
Multiple days, but not every day
Nation Wars Friday, Saturday, Sunday, Monday; 8PM server time
90+
Celestial Tiger Event aka Tiger Directive. Level 30 and over, NPC at the crossroads near the West Gate of Archosaur, 9PM server time each Monday. There are also the Keeper of the Tigers NPCs near the Elder of each major city
Theater of Blood; Tuesday 7PM server time
Jungle/Forest Ruins; Tuesday 8:30-9:00 PM
Snake Island Dungeon Race, Tuesday. 9:00 PM?
Server maintenance, server down Tuesday 11:00 PM server time, 7:00 AM Greenwich Mean Time, for two hours
Wednesday
Edit
City of Abominations (CoA). Signup is level 50+, Wednesday 8:50-9:00 PM server time, 4:50 AM Greenwich Mean Time [1]. Rewards: Seal of Eternal Solitude, Warsoul Tags, Badges for Spirit, or Mysterious Chips
(or Thursday, randomly) Resource Wars, optimal source of Rapture Crystals for G13 gear
Thursday
Edit
Tournament Event (Minimum level: 50; Entry Time: Thursday, 8:00 PM, server time)
(or Wednesday, randomly) Resource Wars, optimal source of Rapture Crystals for G13 gear
Dragon's Conquest sign-up 3 AM to 3 PM; Rong Utsin at 585 665. Note that Zur Seezan's location is not given here or in the link, and is required to enter, see Saturday's entry
Nation Wars (Minimum level: 60; Entry Time: Friday, 8:20 PM to 10:20 PM, server time)
Theater of Blood, Friday 6PM [2]
Power Ranking announcement, 10PM. Around 10 million damage in a single attack to be expected
Saturday
Edit
Mayhem in Moria
Dragon's Conquest 10:30 AM PST Ye Tze spawns near 585 665 to allow players to enter Wargod Gulch. At 11:00 AM PST players can talk to Zur Seezan (location? not on database) to enter Dragons' Conquest
Year of the Fire Rooster
Edit
2017-2018
Fire Rooster Raffle : Tokens sent in mail, higher level characters. Tokens stack. B through S War Avatar packs sent along with the tokens
Occasional
Edit
Temple of the Dragon/Dragon Temple. Now activated at the discretion of PWI. Used to be Tuesday 20:00-0:00 PST, level 60+ players. As before, accessed with the Khatru Pup and co.
Patch Notes
Edit
Winter holiday season: Snowman Tamer: kill 40 snowmen, receive Christmas Stocking (.03% chance of random body part of the set of random gender red Fashion with white trim, otherwise Gems Chi and Celestones so minor that Player Shops may not even sell them.
Saint Patrick's Day 2017:
Twilight Survivor 547 628 : Treasure map quest for 50 Reputation and items
St. Patrick's Day Envoy 556 628 : XP and limited duration green Fashion

Holiday season 2016/2017: Christmas Tamer in cities; kill 40 snowman for Christmas Stocking
Area 52 Agent - showed up near July 4th, reward is a "Bald Eagle Statue" for Housing
Phoenix Dancer (549, 669) 14th through 27th April, 2015
Assault on Archosaur was an elaborately staged event where ??? level Wraiths would "assault" Archosaur on Fridays (spawn and ride past the walls; at the end of many "waves" of Wraiths, a Legion General boss would spawn, and drop special items, eg Legion Shinguards
War Front : War Front Secret Gift in mailbox. The flyers, like the Lucid ones, lack the choice of a Nightshade flyer, and the Earthguard get the same design as their basic flyer, but at least they are all usable from level 10 onwards
Skyplume Pearl, Starlight Crystal, Celestial Sphere, or Tune of Fortune, x 500 = Diamond of Dragon or Tiger Gem.