New Dailies for 2015 - Arc Forums
Check In - Event Calendar on top right of screen. Gives items and a small amount of XP (Level 80: 64,860 out of 3,875,270 (1.7%). Level 91: 83,720 out of 13,394,199)Forums Whether or not Check In gives XP to equipped Genies, as combat XP always does, and Quest XP almost never does, is still unproven. Either it did in 2016 and does not in 2017, or perhaps the genie must be within a certain level differential to the character wearing it.
Roll Call (automatic; one might say mandatory except one can simply not collect the reward)
Jolly Old Jones from 20 to 80. Moneymaking quests every day; the rewards increase with level.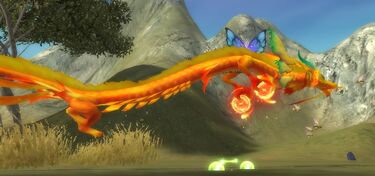 Faction Base quests. Only give XP after level 90, whereupon the monsters will be in the icy Northwest of Perfect World, north and east of Thousand Streams; before that the Base Quests (BQ) give zero XP. Each of two gives a little over a quarter of the Seasonal Harbinger, and a little less than half of Delicious Soup. Wandering Artist only gives 5,000 XP, and is lengthy, but can be done at any level after 30.
Advanced Level
Public Quest
Edit
Squad quests Shattered Cloud Island 60-80
95+
Woodland Elegy - Shattered Cloud Island
100+
Temporary or currently inactive
Edit
Ninth Anniversary
Edit
Big Bad Bounty Hunter . Reward, Anniversary Statue (Homestead?)
Cancelled
Edit
Raising Baby Wukong Talk to Mrs. Zoologist (southeast Archosaur) to get an inventory item, talk to her again to teleport to "The Past", right click on the item, wait for ten minutes in an instance, and then dig, for xp (about the same as Crazy Stone, but free) and many items from the PW Promotions Agent, such as unique level 8 gems with higher bonuses than normal level 9 ones.
Ad blocker interference detected!
Wikia is a free-to-use site that makes money from advertising. We have a modified experience for viewers using ad blockers

Wikia is not accessible if you've made further modifications. Remove the custom ad blocker rule(s) and the page will load as expected.